Current Issue
February / March 2019 | Living with the land
- For Virtual Magazine Click Here | View "Living with the land".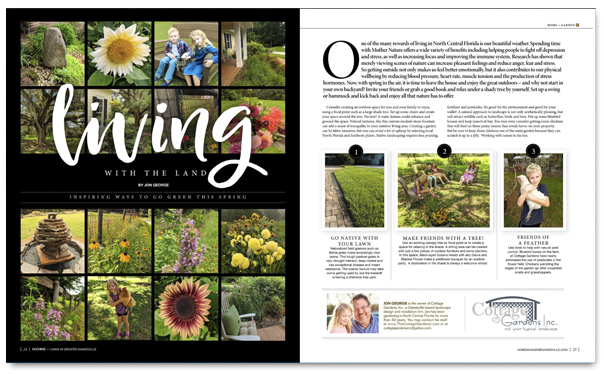 ---
- Jon George shares seasonal portraits of garden design tailored for our North Florida climate in each issue of the Landscape Calendar written for local magazine Home - Living in the Heart of Florida. Check out each issue to learn secrets of how he and his staff create colorful landscapes any month of the year. You may contact his staff for questions at cottagegardensinc@yahoo.com.